Dear Upper School Families, 
We are in the final days of the 2021-2022 school year and there is a buzz on campus! Students can see the finish line and final projects and exams are being completed. It is a season of celebrating the accomplishments of another amazing year and looking forward to a new year on the horizon. I am so proud of our students and the unparalleled learning they have mastered this year. I am in awe of our teachers and all the work they have invested in making this year such a success. And, I am grateful for our committed families who continue to invest in CBA as we navigate these waters together. What a great year!
As you enjoy the summer break, I want to give you a SNEAK PEAK at some of the amazing experiences we are preparing for next year! 
Middle School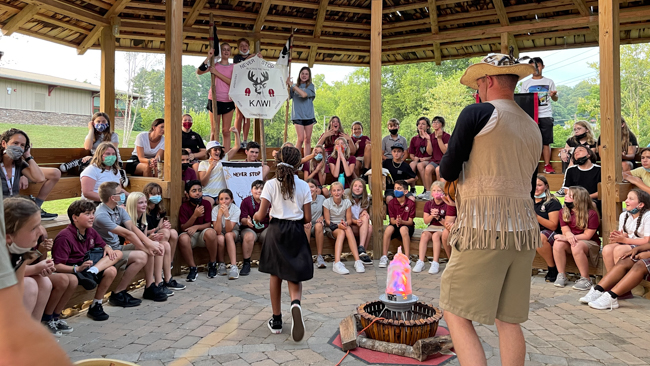 Plans are underway for BLAZE: 2022. This is our annual, middle school retreat that takes place over two days: July 21-22, 2022. During BLAZE, students participate in a series of events and activities designed to build team communication, create collaboration, and celebrate the Council Houses of the Blazer Nation. Each new CBA middle schooler will be sorted into a house and students will spend time growing and learning about how to use LIFESKILLS and Lifelong Guidelines as a member of their house. This is a great kickoff to the year. 
Please be on the lookout for information regarding family visits. These visits happen toward the end of summer and are an intentional time for families to build relationships with their middle school core teachers. During these visits, you will get to know procedures, expectations, communication platforms, classroom supplies, and other invaluable resources. 
High School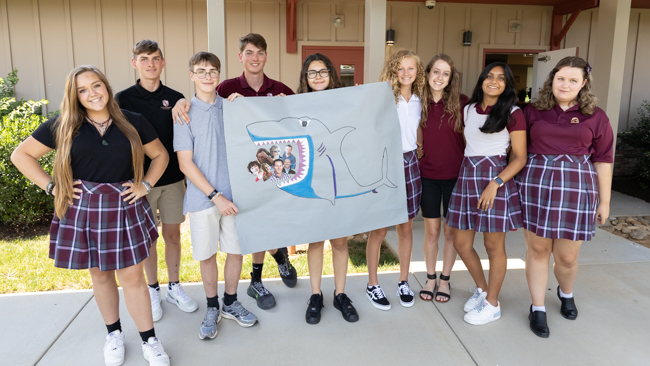 We are excited to unveil a new orientation program for all high schoolers. Friday, July 15, 2022, high school students will experience a full day of team building and group activities facilitated at an off-campus location. This day will be followed up by a series of activities throughout the first week of school to set a strong foundation for the coming school year. 
In conjunction with our high school orientation, students will also participate in a re-imagined advisory program. Don't worry, current students will maintain their advisors and new students will be sorted into advisories, but our new emphasis will enhance the collaboration and community involvement of each advisory and their contributions to the CBA high school culture!
Lastly, we are proud to unveil a rebranding of what used to be called the "Grade band" classes with a fresh series of classes called the "Summit Series." Building off of the Trailblazer mascot, the Summit Series of classes will guide students on a directed path through the phases of high school in a meaningful journey to reach their peak potential. 
9th Grade – Basecamp will orient students to CBA's high school and teach critical skills for success along the CBA journey.
10th Grade – Navigation will introduce students to the tools necessary to know themselves and discover who they are and their place in the world (formerly known as LEEP part 1).
11th Grade – Expedition will send students into the world of work to explore career development through a job shadowing/internship experience and job-related skills (formerly known as LEEP part 2).
12th Grade – Summit will challenge students to apply all of their learning to produce a culminating, rigorous, independent, research project worthy of their journey (formerly known as Capstone). 
As you can see, we have a lot to look forward to. So, enjoy a few weeks of sun and fun in preparation for a fantastic 2022-2023 school year!
With 1VOICE, 
Mr. R