April 21, 2022
Dear Upper School Families,
Although the morning was cloudy with grey skies, I could feel the bright rays of light all over campus! The 2022 Grandparent's Day Celebration brought so much joy, laughter, and excitement to CBA. After a COVID-induced hiatus, I know our entire team was thrilled to welcome Grandparents and Special Friends to campus. For the Upper School, it was uniquely special as this was the first time we could open our new facilities and show grandparents all of the incredible spaces we have for learning. As I walked around campus, I heard inquisitive questions. I saw selfies being taken (forgive me for photo-bombed a couple of pictures!). I observed great teacher/student/grandparent conversations. I also felt the collective warmth of generational care in our families.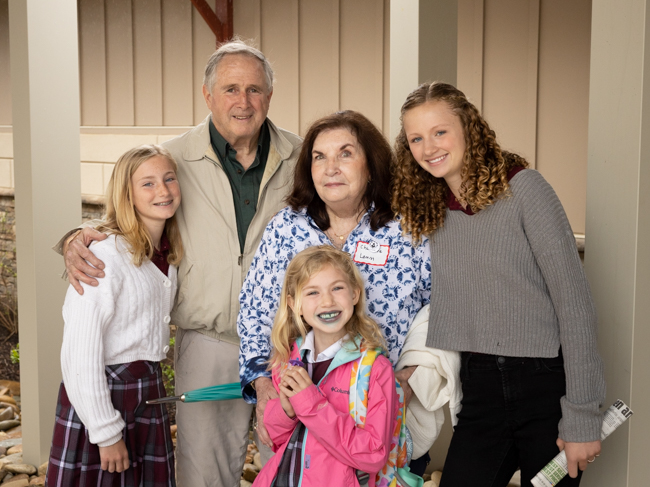 To our visitors, thank you for participating and caring about your grandchildren and their learning. Your investment in their lives is priceless, and we consider you some or our closest allies as we all work to mold these amazing students into the most genuine versions of themselves. Your visit to our campus is a highlight of our year, and we are so happy to rekindle this tradition.
With 1VOICE,
Mr. R