Dear Upper School Families,
When CBA started, all students were in one mentoring program called Bobcat Buddies. Those of you with lower school students will recognize that name. However, as we grew, we created two cycles: lower school students would experience Bobcat Buddies, and upper school students would experience Trail Mix…but how did we come up with the name Trail Mix?
When a CBA student moves to the upper school, their mascot changes from the Bobcats to the Trailblazers. In the spirit of the Trailblazers, we asked the upper school students what we should name the mentoring program for the upper school. Students from across grade levels submitted their proposed names. Then, the student body and faculty voted on their favorite one. Trail Mix won the popular vote and became the name of the upper school mentoring program. What a fitting name!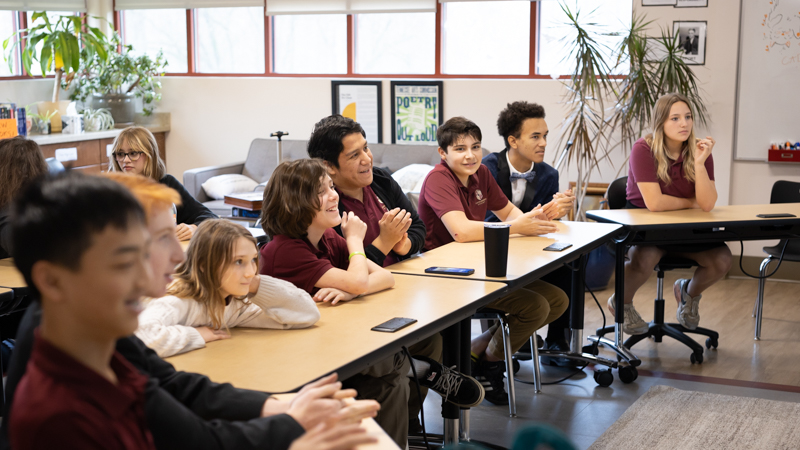 As students at the upper school blaze their unique journey, Trail Mix creates a vibrant image of how service and relationships fuel our lives. Each week, middle and high school students pair together for fun, engaging, thought-provoking, silly, challenging, and meaningful experiences designed to build shared memories. Students learn leadership, service, and respect while building bonds with students in another age group. Whether a group of students is playing castle ball or roving the campus on a goofy scavenger hunt, they build a community that fosters connection and breaks down barriers. Trail Mix is just one of the ways we are nurturing your Trailblazer!
With 1VOICE,
MR. R