December 15, 2021
Dear Upper School Families,
With 2021 wrapping up and the holiday season in full swing, it is a perfect time to think about the role of social action in the CBA community. Charity, gratitude, and service often find their loudest expressions this time of year and, these values are at the core of our pursuit of social action.
I can't speak for you, but when I was in school, the classroom often became a world within itself where the learning was contained to the experiences in that space. Yes, there was learning happening, but oftentimes the application of my learning was missing and, I simply earned grades in a vacuum. Social action is one of the strategies we use to combat that vacuum. When students have a chance to cultivate a voice, determine an action step, and express themselves in a way that gives back to the larger community, learning thrives.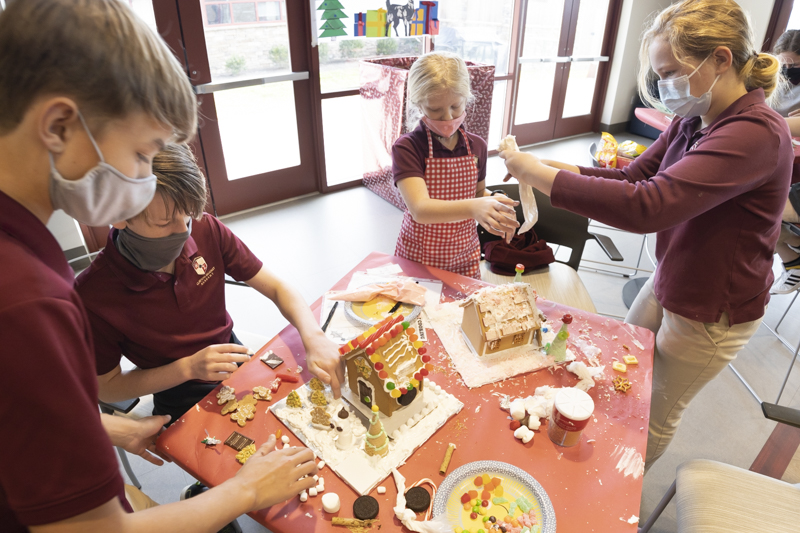 A great example of this is the sustainable business project that the 6th and 7th-grade students experience every year. Students participate in an entrepreneurial project creating goods from recycled materials. They sell these goods and donate the proceeds to a chosen charity. Another example of social action happened recently when CBA high school students voted for the charity of their choice to partner with for CBA's #givingtuesday charitable giving drive. When students have a voice in the impact of their actions and learning, everyone in the community grows stronger.
This holiday season, I hope you and your family will find a way to participate in the charity, gratitude, and service that so often weaves its warmth through the festivities. I am so humbled to be a part of this community and, as we wrap up 2021, I hope for joy, giving, and gratitude to fill your homes!
With 1VOICE,
Mr. R