Dear Upper School Families,
If you want to improve your quality of life, serving those around you is about as statistically significant as any other activity to boost your joy and purpose! At CBA, we fold service into our curriculum so our students can learn the value of participating in giving to our community. We call this Social Action!
Also, did you know that CBA is the only school in the local area that has active Kiwanis service clubs functioning in every grade level from 2nd through 12th? What a great reflection of our commitment to Social Action! Here are several ways your Upper School Students are participating in service right now.
6/7 Grade Students
Every year, 6th and 7th-grade students take great pride in decorating gingerbread houses to donate to the Fantasy of Trees event that benefits Children's Hospital. While making them is fun, students are especially proud and thankful when they visit the Fantasy of Trees and see their creations selling for $100. We talk about how Children's Hospital benefits from their donations, and helping other children is a cause that they can relate to because many of them have either been to the hospital themselves or know someone who has.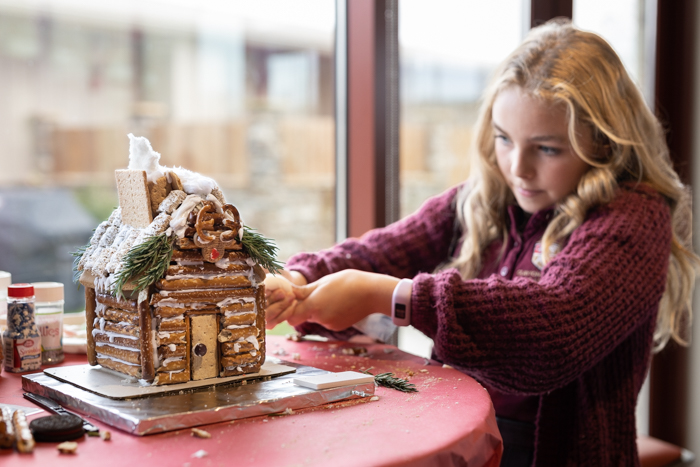 *Pictured is Charlie Curry building her gingerbread house.
(contributed by Liz Shugart, Social Studies Teacher for 6/7 Grade)
Middle School Builders Club
Builders Club is a student-led organization empowering middle school youth with tools to serve, collaborate, and engage with others. Club sponsors work to empower youth to purposefully lead and serve their surrounding communities with responsibility, organization, caring, initiative, and effort.
During November and December, CBA's Builders Club chapter is partnering with the Junior Service League of Maryville and Alcoa Kiwanis Club to assist the local community through an annual holiday toy drive. Students will collect and deliver toys and later travel to an on-site storage area to sort thousands of donations.
Ultimately, school and community sponsors know incredible things happen when students help their communities!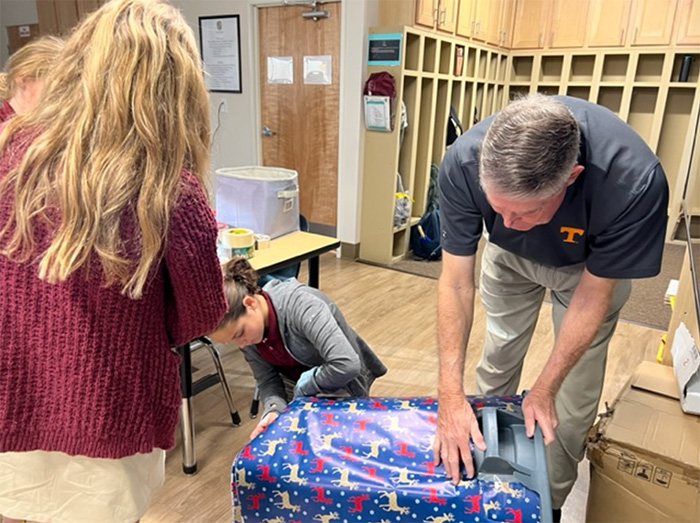 *Pictured is Robert "Mr. Bob" Garbutt of Alcoa Kiwanis assisting Builders Club members with toy drive decorations!
(contributed by Becky Adkins, Science teacher for 6/7 Grade)
High School Key Club
Key Club is the high school arm of the Kiwanis service organization.
On Saturday, November 12, 2022, the high school Key Club coordinated a service project to help Family Promise, a local non-profit organization, clean up one of their play areas that had fallen into disrepair. Although the day was chilly and wet, the students braved the elements to accomplish the job while ensuring a safe and clean space for families to enjoy!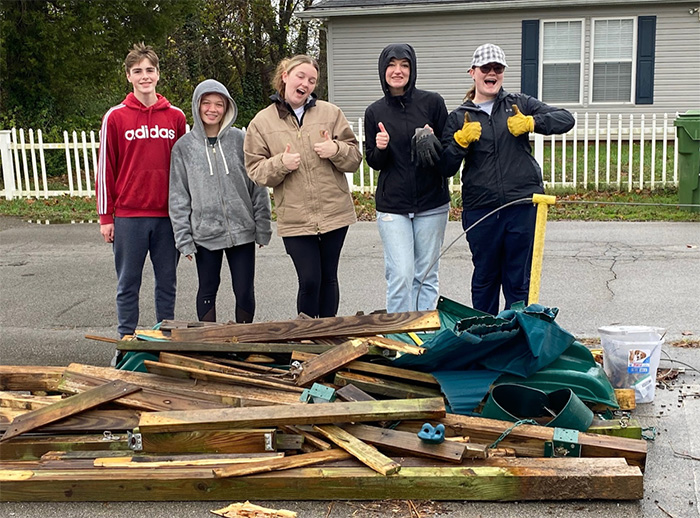 *Pictured are Annie Bruce, Eve Hutchinson, Allie Rittenhouse, Ellie Rittenhouse, and Noah Toncray, members of the CBA Key Club.
(contributed by Jen Bruce, a Math teacher for 9-12 Grades)
With 1VOICE (of service),
MR. R