Dear Upper School Families,
When I first arrived at Clayton-Bradley Academy, as a school counselor, I immediately appreciated the LIFESKILLS and Lifelong Guidelines (LS/LLG). Over the years, what has cemented them in my educational framework are the stories of students learning to understand, value, and practice them! I have to tell you this story…
Just two weeks ago, I went out to dinner with my family. The restaurant was busy and the staff members were scurrying about trying their best to fulfill dinner orders. As I stood in line, the manager came past and was commenting about this "rock star kid" who had noticed he was busy and had gone out of her way to help him. Right behind him came that kid—I am incredibly proud to report that the "rock star kid" was a CBA middle school student! When she noticed me, she said, "Mr. R, I was just using my LIFESKILLS."
At that moment, I was overwhelmed with gratitude for the endless effort our community invests in teaching and assessing LS/LLG. When students use our LS/LLG, they MATTER; they are IMPORTANT; they DRIVE the SUCCESS of our FUTURE; they are NOTICED and they make a DIFFERENCE. These are many of the reasons you send your students to CBA!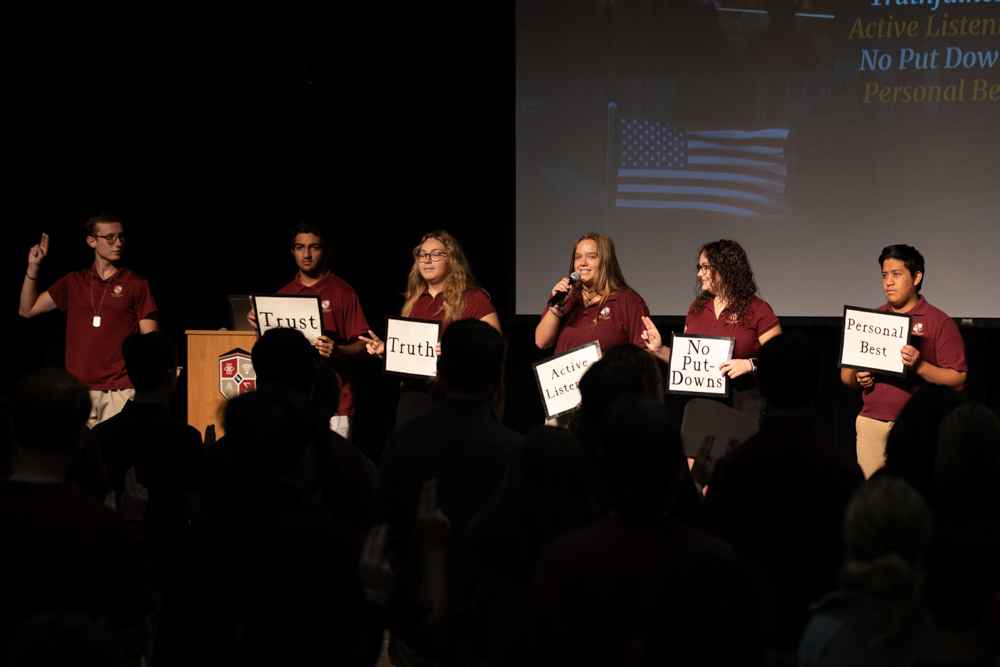 Thank you for your support in our effort to prioritize the learning and application of LS/LLG. As parents and caregivers, we know that you are raising children who will contribute to their world through the values that are represented in the LS/LLG. Let's continue to partner and watch as our students contribute their LS/LLG to our community and beyond.
With 1VOICE,
MR. R