The Spring Sports Season is winding down at CBA as our teams look to finish the year strong on the field, court, and course.
Bobcat Soccer is back this Saturday as they start their Spring session.
Middle School JV Soccer's last home game is April 28th at 5:00 at Blount United Soccer Club.
Middle School Varsity Soccer's last home game and 8th-grade night are Thursday, April 27th at 6:30 at Blount United Soccer Club. 8th-grade recognition will be at 6:20, right before the game.
Be sure to come out and cheer on our Middle School Blazers on the Soccer field as they look to finish their seasons strong! Their tournaments will start the week of May 1st, so be on the lookout for those brackets over the weekend after the league meeting.
High School Soccer has two home matches left, April 25th at 6:00 and May 9th at 6:00, both at Blount United Soccer Club.
Middle School Golf has district tournaments this week, with the girls teeing it up on Tuesday, April 25th, and the boys on April 27th at Wind River, both at 3:00 in the East Tennessee Youth Golf Association.
High School Tennis has a few matches left, with their Senior Night on May 2nd with recognition at 4:15 and the match starting at 4:30 at John Sevier Tennis Courts.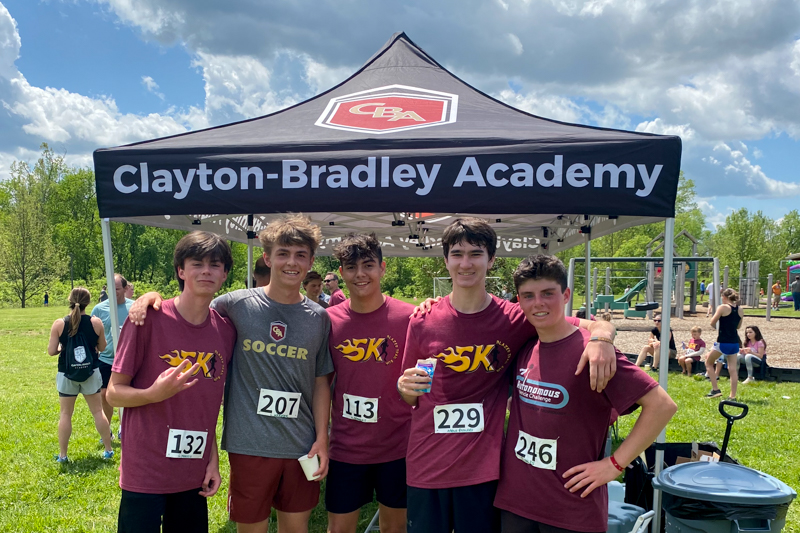 Lastly, we want to extend a HUGE thank you to everyone for signing up, sponsoring, and helping with our 5K Fund The Field on Saturday, April 22nd. It was a fun day for all ages, and the best part is raising $41,000! Wow! Your donations will help us get even closer to building our new field.
Go Blazers!