October 28, 2021
Dear Upper School Families,
We have all become too familiar with what I am calling "The COVID Reframe." COVID takes something away or makes access to something impossible and we use creativity, resilience, and determination to reframe that loss into a unique experiential gain. To my surprise, I have been amazed at what these COVID reframes have taught us. Not the least of which have occurred around project-based learning.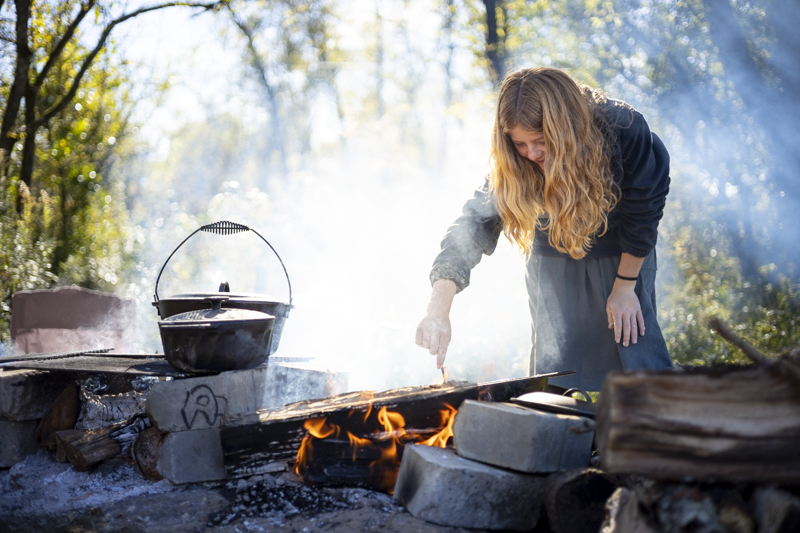 As you can imagine, project-based learning at CBA has been a flexible target since COVID struck. However, the emergent learning through unique thinking has been exhilarating! One such example is the 8th grade immersion week, happening on campus right now for the second year in a row. As a tradition, the 8th-grade class journeys to Williamsburg/Jamestown, Virginia for an immersive experience in the life and history of colonial times. When COVID canceled this trip for the second time, Mrs. Whitecotton and Mr. Demarchis, along with the help of many other CBA teachers, brought colonial life to the CBA campus.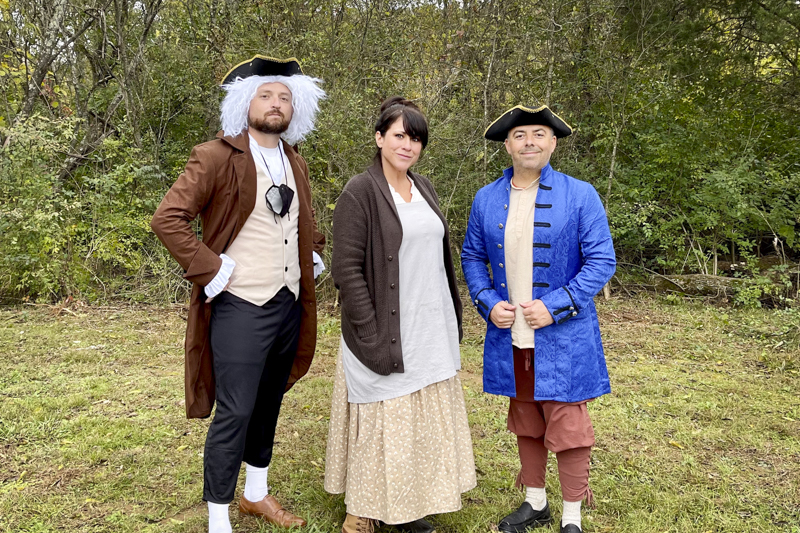 This week, students in the 8th grade are experiencing many aspects of the colonial period they are studying. Forging metal with an experienced blacksmith, basket weaving, tinsmithing, campfire cooking, leatherworking, and bookbinding are just a few of the project-oriented skills they are learning. Couple this with primary and secondary source reading/research, period clothing, and the memorable smell of the campfire, and the 8th-grade students are experiencing a week-long project-based experience that will be indelibly imprinted in their learning forever. They are building learning through the experiential process of living in a project for an entire week. At the end of this experience, they will be asked to collect and express their learning in many different applications from essays, to research papers, to filmmaking.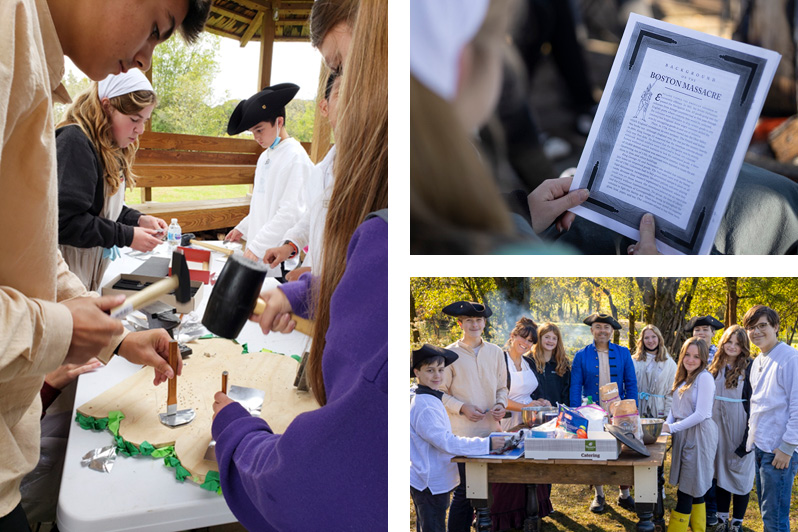 Amazing! This is project-based instruction at its finest. Students are immersed in a sensory-rich environment connected to their learning goals through the lens of the time they are studying. What an incredible "classroom" to experience.
As with all of our foundational principles, project-based instruction creates rich experiences connected to learning that in turn create meaning for the brain. That meaning creates accessible memories. Long-term, accessible memory, through enriched experiences, is what drives intellect and the ability to apply knowledge to current and future situations. That, well that is instruction and learning in a nutshell at CBA! All of this amid COVID. Now that is a powerful COVID reframe!
With 1VOICE (and smelling like a chimney),
-Mr. R
Upper School Principal