WOW! To all the sponsors, bidders, attendees, and volunteer team, a huge thank you! You all turned out epically this year and helped us to raise over $73,000 for CBA's Annual Fund. We are exceptionally grateful to our Presenting Sponsors, Clayton Homes, Pilot Flying J, Cerebral Tax Advisors, Rational Packaging and Massey Electric for their incredible generosity and support. Please check out the beautiful banner hanging outside of our Family Center that displays all of our sponsors! And, thank you to Hart Graphics for making the banner!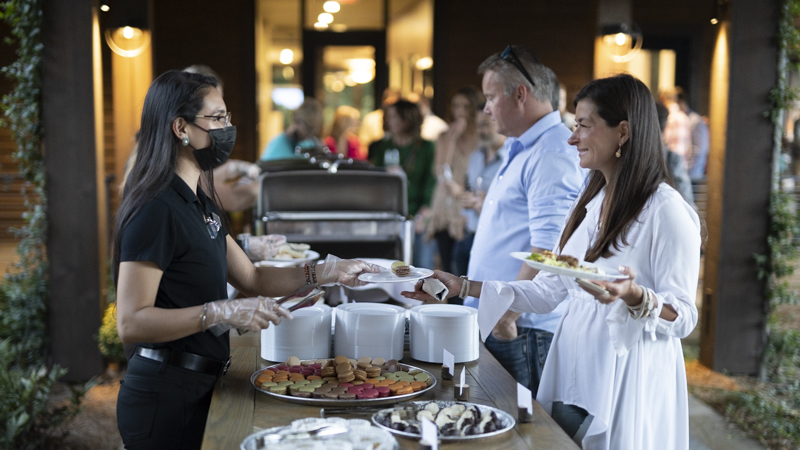 The Clayton Lodge hosted a gorgeous event for CBA and we could not have asked for a better night or turnout. Over 180 people joined us for a delicious dinner from Yassin's Falafel House and some intense bidding on our Class Baskets. Our congratulations go to Tsiya for raising the most money with their Night Out Under the Stars offering, but Fifth Grade was close on their heels with their Mama Needs a Break theme. What fun and fantastic ideas! 
Our families are simply incredible and your generosity has a direct impact toward helping us to bridge the gap between tuition and the actual cost of educating a CBA student. If you won an item and have not collected it yet, you may do so through the Main Office in the Upper School between 8:30 AM and 4:00 PM. 
Did you know that the Bash for Bucks is merely the kickoff event for this year's Annual Fund drive? Your ongoing support is critical toward meeting our fundraising goals and there are so many ways that you can contribute! And while Annual Fund is CBA's major campaign, your generous donation can be directed toward any number of giving platforms such as Athletics, Scholarships or Grandparent's and Special Friends Day. Please contact us for more information or click here to set up a one-time or monthly gift.
Your generosity in support of our mission is what makes this all possible. 
With my gratitude,
Ann